Energy Saving Invention: IQtherm Digital Thermostat
Swedish room temperature controller greatly improves indoor climate.
New IQtherm Digital Thermostat awarded first price in
the Swedish National procurement for control systems for direct electric heating in buildings (1996)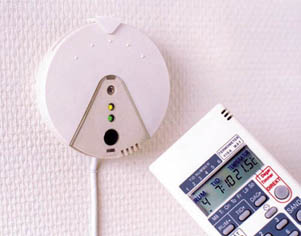 Thermostat design: Jan Hampf Remote controller design: Kenneth Palmestål
Building on the fact that a house consists of a number of rooms, each of them usually having different usage and heating characteristics, IQTRON in Sweden has developed a patented system with individual room controllers and an easy to use remote controller for the settings. This gives maximum flexibility for the user and together with a lot of built-in automated functions the IQtherm system delivers a real improvement in indoor climate while the energy bill can be substantially reduced.

IQtherm was presented in the well-known Popular Science magazine as " ..the latest smart energy-saving domestic hardware from Sweden". Page1 Page 2

Vattenfall, the Swedish State Power Board, has tested IQtherm in their Electricity Efficiency Laboratory. The results are excellent, IQtherm controls the temperature within 0,5°C and responds to additional heat sources, window openings and program settings as specified, giving lots of opportunities for energy savings.
In Sweden the IQtherm system is a success, more than 40.000 room controllers were sold.
IQTRON AB, Sweden, presented new models with improved design and more functions in 1996.
The new system was awarded first prize in NUTEK technology procurement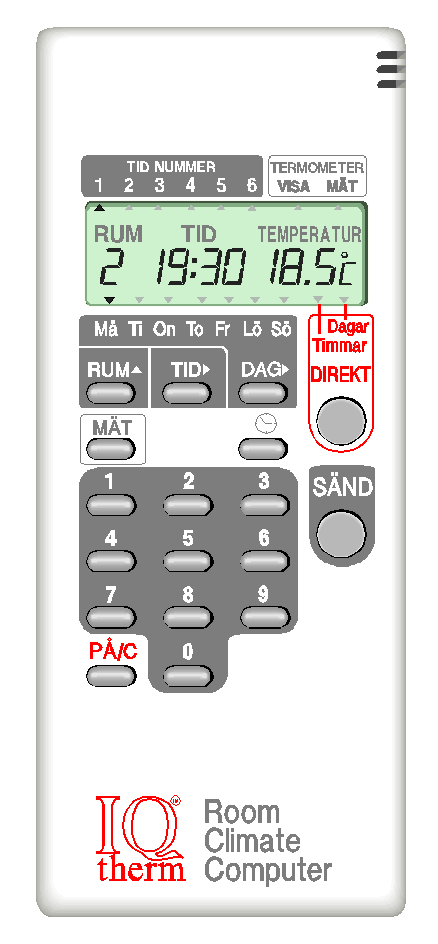 The Remote Controller is redesigned in order to
make the system even more easy to use.
14 individual room programs, 5 with preset values for typical rooms like office, kitchen or bedroom.
Each room program can have up to 6 settings for each day of the week = 42 settings per week.
Simple programming: A setting of 07:15 21.5 will start the heating in time so that the temperature reaches 21.5 degrees at a quarter past seven in the morning. Another setting of 22:00 18.0 will reduce the power by 87% at ten o´clock in the evening until the temperature has dropped to 18.0 degrees.
The remote controller has a digital thermometer for automatic kalibration of the thermostats. It can also be used as a temperature logger that measure and store 24 temperature values with a 1 - 99 minutes interval.
IQtherm EL with 16 Amp TR/p TRIAC unit
for electric baseboard heaters.
IQtherm EL use existing electric panel heaters.
Smooth, silent TRIAC control of radiator power.
Eliminates problems with old built-in or wall-mounted thermostats.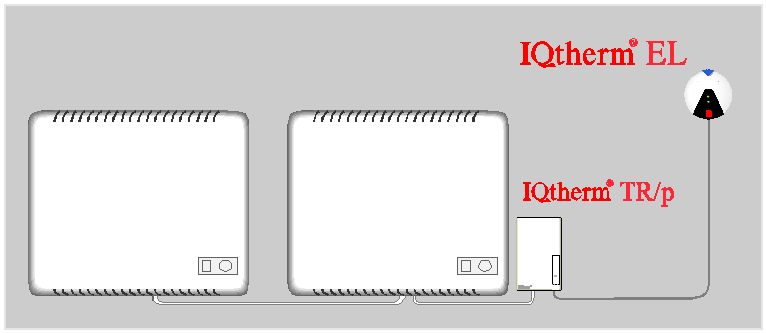 Winner of the NUTEK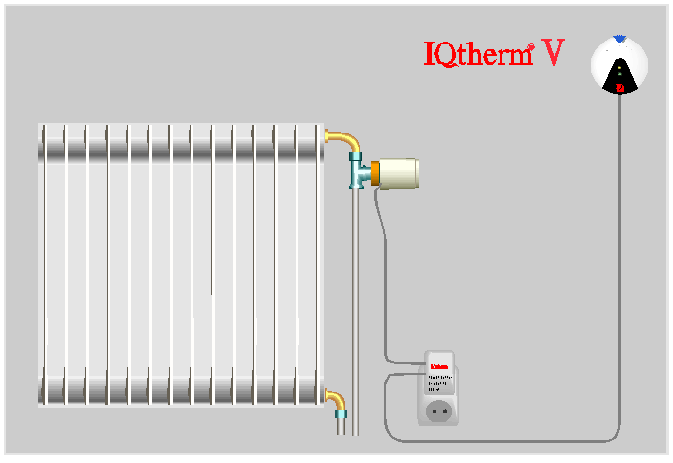 IQtherm V for central hot water heating.
Uses 24 volt to activate standard electric valve controllers from leading valve manufacturers.
Easy to install, powered by mains adaptor.
---
IQtherm general features:
Saves 10 - 25% heating energy.
Controls the room temperature within +/- 0,5°C.
Individual room programs with 42 settings per week.
Unlimited number of zones, each zone (room) has its own weekly program.
Temporary setting 1 hour to 99 days. Useful for travels: save energy and return to a warm house.
All settings easily performed by unique, easy-to-use IR remote controller.
Eliminates problems with old thermostats.
Smooth, silent TRIAC control of radiator power.
---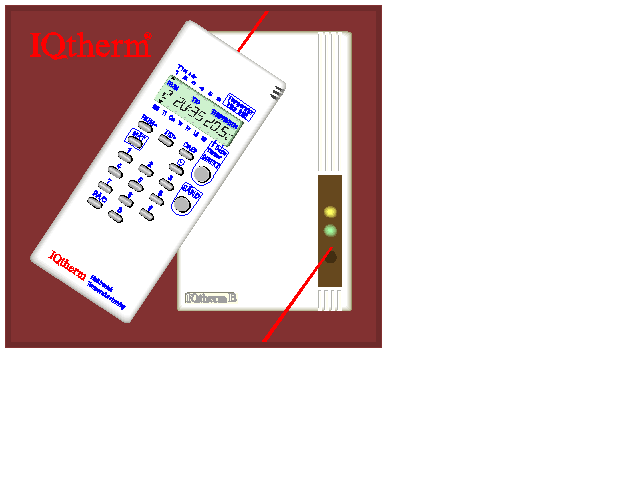 First IQtherm version, IQtherm E.
---
IQtherm is invented and developed by Kenneth Palmestål.
Palmestål had to sell the company with substantial economic loss in 1999 after a "Kill the inventor" attac by a wealthy investor in 1998.